TECHNICAL SURVEILLANCE COUNTERMEASURES
(TSCM)


What is TSCM?

Technical Surveillance Countermeasures or TSCM is a counterintelligence activity. It refers to countermeasures employed to detect or defeat attempts to gain information through a variety of eavesdropping and, other listening and transmitting devices. TSCM is also known as debugging or technical sweep.

Business entities and governments spend millions on security features such as firewalls, access control, and other security barriers, but few invest in counterintelligence awareness training for their staff. The best security systems will be rendered useless if personnel are ignorant about tactics and modus operandi employed to steal business secrets.

A step-by-step guide to identifying corporate espionage that requires immediate TSCM is as follows:



Strange interferences in radio and television.



Strange noise tones and/or no response at the other end of a telephone.



Strange sounds from mobile telephones when not in use.



Attempted burglary but nothing is missing.



Wall or ceiling dust on the floor.



Employees receive unexpected gifts from strangers.



Confidential business or trade secrets are known by competitors.



Secret meetings and bids are no longer a secret.

Information is power. When the safety of corporate and government institutions' information and activities are compromised, it hinders the potential growth of these institutions and cripples their success. TSCM coupled with Information Security addresses fatal threats and provides foolproof protection.


Countries We Service
We are specialized in Technical Surveillance Countermeasures (TSCM) service in Malaysia as well as in the following countries:


Singapore




China




Hong Kong




Vietnam




India




Indonesia





Our Counter Surveillance Equipment

We owned state-of-the-art counter surveillance equipment equivalent to the US standard in conducting TSCM assignments.

We do not loan the equipment nor subcontract any TSCM work assigned to us. Ask us for a no-obligation FREE demo of our equipment by completing our

Web Contact Form

.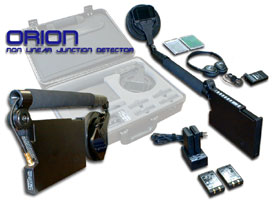 
NON-LINEAR JUNCTION DETECTOR
The main unit provides the capability to detect hidden electronic devices, regardless of whether the device is radiating, hard wired, or even turned on at all!
FREQUENCY SPECTRUM ANALYZER
​Designed for commercial applications to detect illicit eavesdropping signals, perform site surveys for communication systems, conduct radio frequency (RF) emissions analysis, and investigate misuse of the RF spectrum.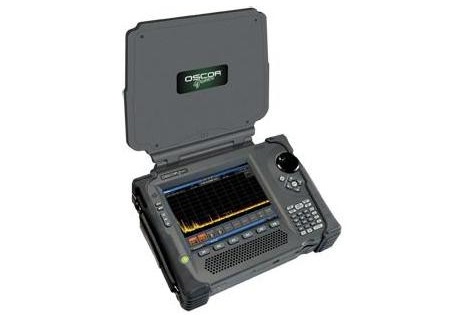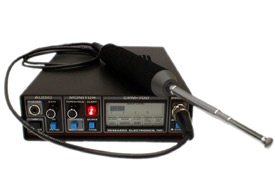 

COUNTER SURVEILLANCE PROBE/ MONITOR
A broadband receiver is designed to detect and locate all major types of electronic surveillance devices including room, phone, body bugs, video transmitters, and tape recorders. Very effective for rapidly detecting and locating transmitted signals.
TELEPHONE AND LINE ANALYZER
Provides a complete integrated suite of tools to analyze, inspect, and test digital telephone lines (and other wiring) for taps and eavesdropping devices.